Family Members Of Blacks Fighting At Disneyland Charged & Facing Up To 7 Years In Jail! (Video)
by Tj Sotomayor
July 24, 2019
0 comments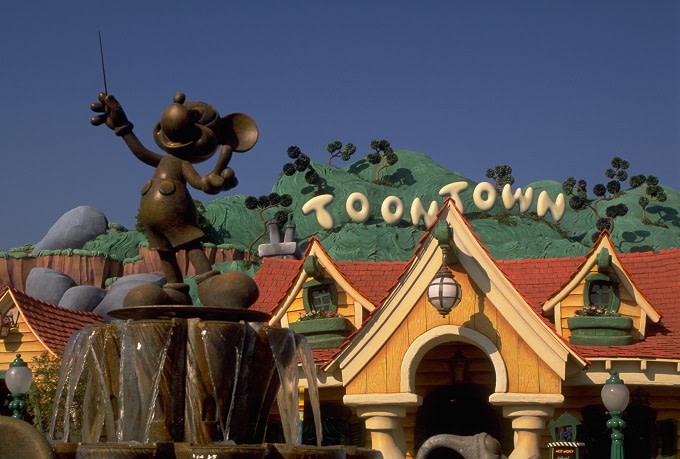 A family at the center of a brawl that occurred in Disneyland are facing some serious charges after video of the fight went viral. TMZ reports that three adults who threw hands all over Mickey's Toontown in Anaheim are looking at charges that include domestic battery, assault with a deadly weapon, and child endangerment.
TMZ reports that Avery Robinson, the 35-year-old man who did most of the fighting in the clip that spread around the internet, could see more than 7 years in prison for his role in the fight.
While not much is known about what led to the fight, it began when a woman (identified by Los Angeles' ABC 7 as Robinson's sister) spit in Avery's face. He then hit her repeatedly before pulling away. While several people attempted to de-escalate the situation, other fights broke out around the edges of the initial altercation. Robinson came back and slapped the woman who spit on him again. After that, he turned on a woman who was walking around with him, seemingly for hitting his mother in the fight. He knocked her to the ground and repeatedly punched her in the head before being tackled by several men who were standing nearby. Robinson then tried to start another fight with the men for choking him, before security arrived and escorted everyone away. POST CONTINUES BELOW
Robinson's sister Andrea was hit with five misdemeanor charges, four for battery and one for assault. 44-year-old Daman Petrie, husband of Andrea, was charged with 1 misdemeanor count of battery for allegedly punching Robinson's girlfriend. Avery Robinson will face 5 felony charges and 9 misdemeanors for attacking his sister, brother-in-law, and girlfriend. He also allegedly attacked park employees as he was being escorted from the park and threatened to kill his family.
Initially, Anaheim police did not press charges against the family. This was because none of the involved family members would cooperate with police. After the video began to spread online, they re-opened their investigation and then passed it on to prosecutors.
Not a joke. There has to be an investigation. The parties involved all denied anything occurred and we were not there to witness it. The videos that were not available at the moment make things clear and the case has been presented to prosecutors468:12 PM – Jul 9, 2019Twitter Ads info and privacy68 people are talking about this
Video of the incident is below. Warning, it's pretty graphic and includes punches being thrown over the heads of young children.