16 Year Old Black Girl Stabbed To Death During Argument Over McDonald's Chicken Nugget Sauces! (Video)
by Tj Sotomayor
August 29, 2023
0 comments
Must be because she made all of her friends hopes and dreams disappear!
A 16-year-old girl has been arrested and charged with second-degree murder while armed.
WASHINGTON — A teen girl is dead following a stabbing outside a McDonald's early Sunday morning in Northwest, D.C., and another teen girl has been arrested and charged in her death.
DC Police said they were called to a hospital after a 16-year-old girl came in with stab wounds around 2:10 a.m. After investigating, police said the teen had been stabbed during a fight with another teen girl in a car outside the McDonald's at the intersection of U and 14th streets NW. 
So no one is going to talk about the fact that she was out at 2 am? On a school night at that? Yeah, sorry but these women are raising piece of crap children and expect everyone else to feel sorry.. no sir
The teen died in the hospital from her injuries. She was later identified by police as Naima Liggon, from Waldorf, Maryland.
A detective testified in court that the girls were at the McDonald's together, ordered food, and then got into a car together. At that point, the detective said the girls got into an argument over the sauces they got. That's when the stabbing happened.
Liggon attended Thomas Stone High School in Waldorf.
"This is a heartbreaking and tragic time for our school community. This is not the news a principal ever wants to share, let alone the day before we start a new school year," principal Shanif Pearl said in a message to parents, staff and students Sunday.
The school plans to have additional counselors and staff available to students Monday.
An unnamed 16-year-old girl, also from Waldorf, was arrested Sunday afternoon and charged with second-degree murder while armed. Police said when they arrested her, she had a knife on her.
In court Monday the teen arrested claimed the stabbing was done in self defense, and that she was knocked to the ground by Liggon and another person during the fight. The judge ordered her held in juvenile detention pending her trial.
Liggon's heartbroken family did not want to speak publicly, but her mother did provide photos of the girl.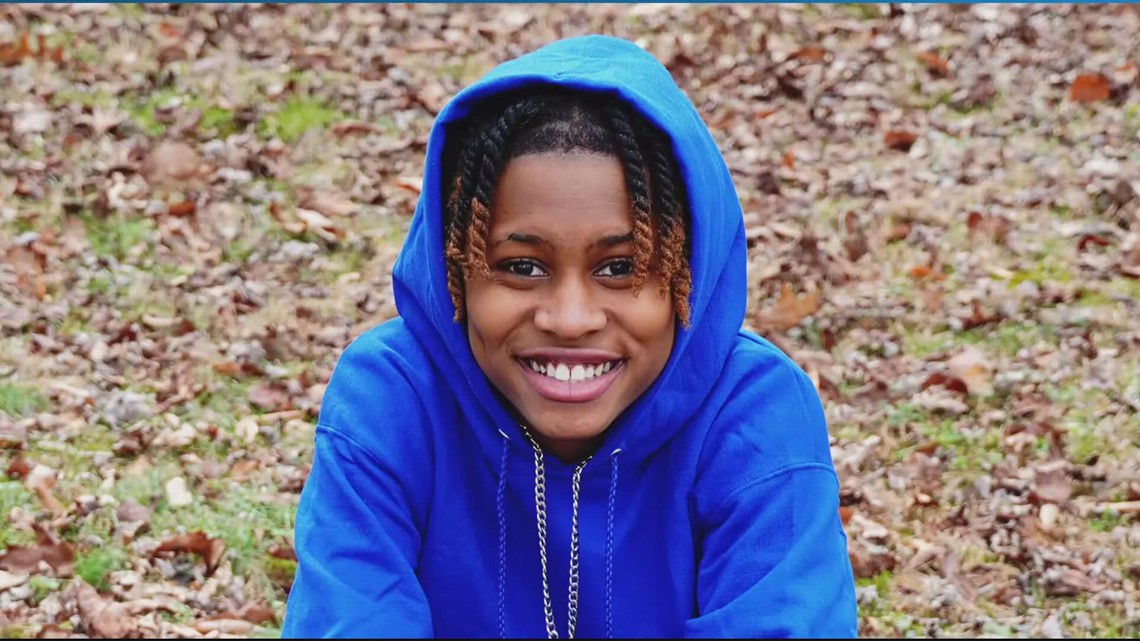 The family released the following statement on Monday:
Naima was a beautiful, smart, funny, and unique young lady who loved life. She was loved and admired by so many people. Naima loved music and the arts, basketball, and she was shaping up to be a master barber. She had just been hired to work at Krispy Kreme as a doughnut specialist and was preparing to get her drivers license.
The impact of this senseless loss has affected our family, our friends, and our community. Naima will never see her prom or her graduation. We will not get to see her graduate from college or get married or have kids.
If I had one message for parents it's: love on your kids. Make sure they know they are loved when they walk out your door Because you never know if that may be the last time you see them. We love Naima and will miss her incredibly and She left a lasting imprint on our hearts. I pray for our family and her friends and also for the family of the young lady who took her life.
Family members say they know almost nothing about what happened. Only that Liggon was in D.C. with friends for a night out.
As of Friday, DC Police crime stats show that the District's homicide rate is up 26% from this same time last year; 172 people have been killed in D.C. so far in 2023. Violent crime overall is also increasing, with a 38% jump this year.