Black Man Kills 3, Including TV Reporter & A 9 Year Old Girl! Is This The Result Of Liberal Coddling & Victim Mentality? (Live Broadcast)
by Tj Sotomayor
February 24, 2023
0 comments
Before anything else, we should remember the victims of this, Mr. Dylan Lyons of Spectrum News, 38-year-old Nathacha Augustin, and 9-year-old T'yonna Major! These people lost their lives in a senseless random act of violence by a BLACK MAN!
Police call Florida triple homicide a random act of violence
Police in Florida have said they still do not know why a suspected gunman shot and killed a TV reporter, a woman and a nine-year-old girl earlier this week.
The suspect in the Wednesday shooting spree in Orlando was a known gang member, but police said the attacks were not gang-related.
Two other victims were injured in the shooting and remain in hospital.
Police said the suspect, who is in custody, has refused to co-operate in the investigation.
Orange County Sheriff John Mina said the shootings so far appeared to be a "random act of violence".
"We're still trying to figure out why this happened," he said.
On Thursday, police identified the first victim of the shooting spree as 38-year-old Nathacha Augustin.
According to the gunman's arrest warrant, Ms Augustin was sitting inside a car with a friend in Pine Hills, a suburb west of Orlando, when the pair spotted the suspect walking on the road.
Ms Augustin's friend offered the suspect a ride, who then entered the back of the car. Around 30 seconds later, the driver said he had heard a "loud bang" and saw Ms Augustin covered in blood.
She was shot around 11:00 (16:00 GMT) on Wednesday, police said, after which the suspect fled the scene.
Nearly five hours later, police said the suspect returned to the scene of the first homicide and opened fire at a Spectrum News 13 crew that was covering the earlier shooting.
Dylan Lyons, a 24-year-old TV reporter, was killed, while photojournalist Jesse Walden was injured and taken to hospital in critical condition.
After shooting the two journalists, the suspect walked to a home nearby, according to the arrest warrant, where he shot and killed 9-year-old T'yonna Major. Her mother was also shot and taken to hospital in critical condition.
Police identified the suspect on Wednesday evening as 19-year-old Keith Melvin Moses.
Mr Mina said he believed the gunman had carried out the attacks using a Glock 40 pistol that was still "hot to the touch" when he was arrested. He added that it was unclear how he had got the firearm.
On Thursday, police released bodycam footage of the suspect being tackled and arrested by officers.
He is seen in the clip struggling and screaming "they're killing me" and "I can't breathe" as officers use a knife to cut open his trouser leg to reach a gun, which one officer describes as "still hot".
Tributes have been pouring in for the victims of the violence.
T'yonna Major's father, Tokiyo Major, wrote in a GoFundMe page that his daughter was a talented gymnast, and that teachers would call her "The Next Gabby Douglas" after the US Olympian.
"She was a light to everyone that knew her," Mr Major wrote. "She was everything to us. She was a great student at the top of her third grade class and reading at a fifth grade level."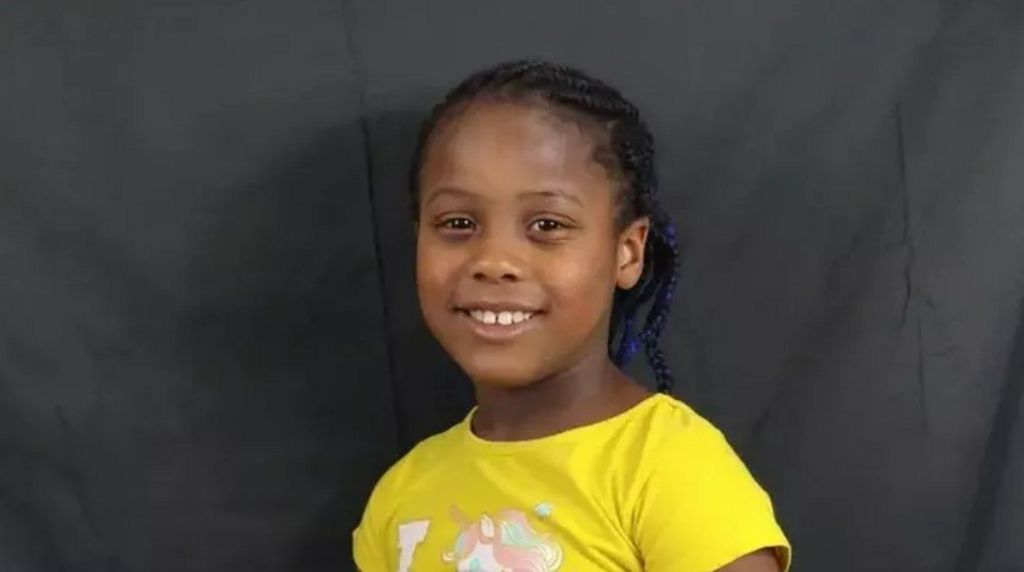 Former journalism instructors and colleagues of Mr Lyons said the reporter loved what he did, and was known for being a mentor to his classmates.
"He was that kind of a guy. He wasn't just looking out for his own grade. He involved other people around him in such a friendly way. People just loved being with him. That was Dylan," said Rick Brunson, a journalism instructor at the University of Central Florida, in an interview with the Orlando Sentinel.
Police said the journalists were at the scene in unmarked cars, and that it is possible the suspect had mistaken them for police.
The suspect has a lengthy criminal record dating back to when he was 14 years old, public records show. His prior charges include grand theft of a motor vehicle, armed robbery and domestic violence.
In 2018, he was charged with robbery with a weapon. He pleaded not guilty and served a concurrent sentence at a "low-risk residential" facility for juvenile offenders.
He was most recently arrested on 28 April for failing to appear in court.
Since his arrest, Mr Mina said that the suspect has refused to speak with the authorities. At one point, he "pretended to be asleep", police said. He also physically resisted officers and had to be subdued.
The suspect waived his first court appearance on Thursday. He was ordered to remain in custody.