Mother Of 3 Shoots & Kills Two Of Her Children So She Wouldn't Lose Custody Of Them To Their Father! (Live Broadcast)
by Tj Sotomayor
December 4, 2019
0 comments
The Story below is all too common and it shows you how entitled women have become
OKMULGEE, Okla. — An Oklahoma woman accused of killing her 18-year-old son and wounding a teenage daughter told investigators she shot her children in their heads while they were sleeping, according to an affidavit released by police Friday.
The affidavit said Amy Hall, 38, told the Okmulgee County Sheriff's Office on Thursday that she shot her son, Kayson Toliver, while he slept in his bed early that morning. He was found dead when deputies arrived at a home in the Nuyaka area, about 35 miles southwest of Tulsa.
Hall also said in the affidavit that she shot her 16-year-old daughter in the head while she slept. The girl remained in serious condition Friday.
The mother said she tried to shoot her 14-year-old daughter, according to the affidavit, but she escaped into a bathroom and began to cry. The girl told her mother "it was OK," then left the bathroom and was able to take a pistol from Hall.
The sheriff's office said they do not release names of surviving juvenile victims.
Hall told police that she had intended to kill herself after killing her children but her plan was interrupted when her younger daughter took the gun.
After shooting her children, Hall left the scene, said sheriff's office spokesman Duston Todd. She drove for several miles at over 100 mph before finally stopping.
A fourth person, an 18-year-old man who was sharing a bed with Tolliver, was not harmed. Hall said in the affidavit she had not planned on shooting him.
Authorities are still investigating a motive, but Hall said in the affidavit "some part" of her was trying to protect her children from who she claimed was an abusive father.
Hall and the children's father were separated and were engaged in a two-year custody battle. Last month, Hall filed an emergency order asking for temporary sole custody of the children. In 2016, the man claimed that Hall was mentally unstable and was psychologically abusive to the children.
Hall has been preliminarily charged with one count of first-degree murder and two counts of shooting with intent to kill. Bond has been set for $500,000 each for the shooting charges. No bond has been set for the murder charge.
PHOTO: TWITTER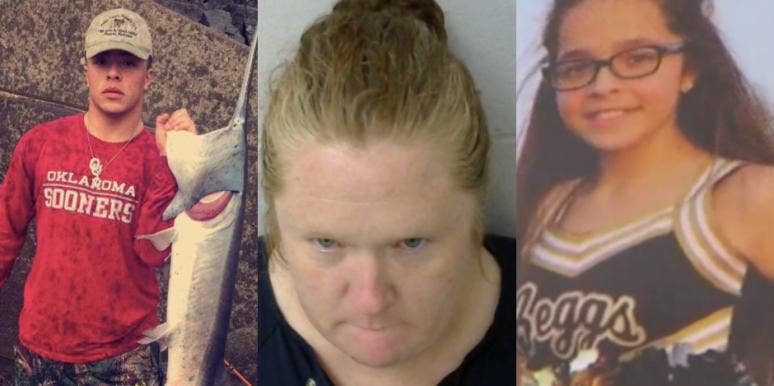 Emily BlackwoodEditorEntertainment And NewsNovember 8, 2018
Two of her three children died.
An Oklahoma woman was arrested after police say she murdered two of her three children.
Amy Leann Hall, 39, fatally shot her son, 18-year-old Kayson Toliver, while he was asleep in his bed. She then walked down the hall to 16-year-old Kloee Toliver's room and started shooting her.
RELATED: Who Is Michael Gargiulo? New Details On The Serial Killer Charged With The 2001 Murder Of Ashton Kutcher's Girlfriend
Hall also shot her 14-year-old daughter, whose name is currently being withheld, as she was sleeping in the same room as Kayson. The bullets grazed her neck and head area, and she was able to escape to the bathroom.
Miraculously, the 14-year-old was able to convince her mother to stop shooting and put the gun down.
"She kind of talked [Hall] down," Okmulgee County sheriff's investigator Duston Todd said. He described the shooting as a "spur-of-the-moment thing."
"That is heroic to face somebody like that who tried to kill you."
RELATED: Sad New Details About The Florida Teen Who Murdered His Mom After They Argued Over Grades
A friend who was sleeping over and also sleeping in Kayson's room called the police around 6:30 a.m. Hall fled the scene and led police on a high-speed chase for four miles until she was finally arrested.
She went on to tell police that she murdered her children in order to protect them from her abusive, estranged husband.
BREAKING: Investigators say 16 year old Kloee Toliver is brain dead, but remains on life support awaiting organ donation. Such a sad update to this tragic story. Authorities say Kloee's mom, Amy Hall, shot her 3 children. Kloee's brother, Kayson, also died. Updates FOX23 News now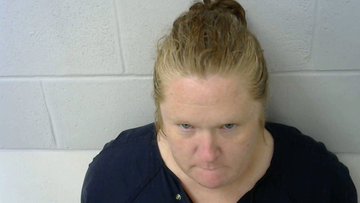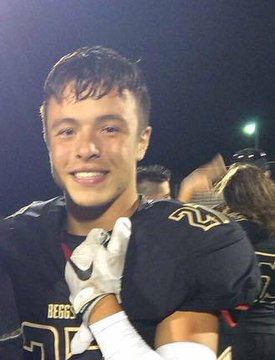 31:28 PM – Nov 5, 2018Twitter Ads info and privacySee Tiffany Alaniz's other Tweets
Hall said she had planned to kill all three of her children but the 14-year-old "interrupted her plans."
Though the heroic youngest child was released from the hospital this past Thursday, Kloee Toliver was declared brain dead on Monday and succumbed to her injuries on Tuesday.
Her organs will reportedly be donated to eight people.
Hall was charged with first-degree murder and two counts of shooting with intent. She was given an additional first-degree murder charge after Kloee died.