White Ex-NFLer Guilty Of Beating Black GF Yet Black Women Have More Venom Toward Keke Palmer's Baby Daddy, Why? (Video)
by Tj Sotomayor
November 14, 2023
0 comments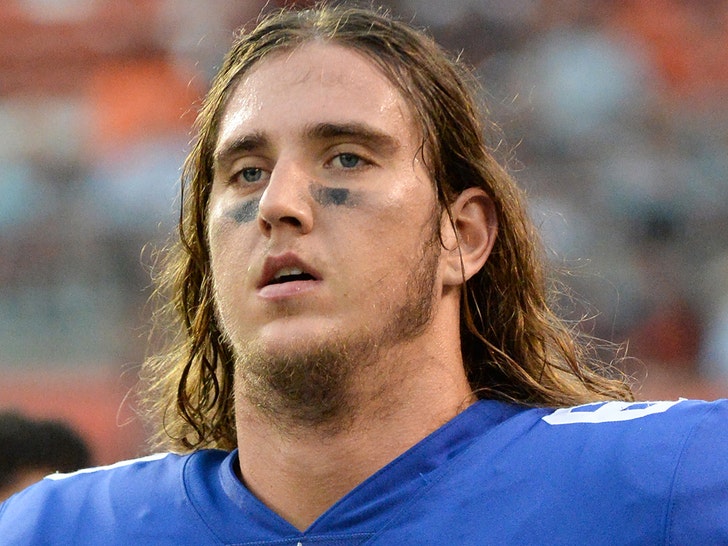 Ex-NFL offensive lineman Chad Wheeler has been found guilty of domestic violence … this after he was accused of nearly killing his girlfriend during a bipolar episode in 2021.
A jury in King County, Wash. came back on Thursday with the verdict … formally finding Wheeler guilty of one count of first-degree domestic violence and one count of second-degree domestic violence. They did, however, issue a not guilty verdict on a charge of unlawful imprisonment.
Wheeler was remanded into custody following the ruling … and he's now set for sentencing on Dec. 14.
According to a spokesperson for the King County Prosecuting Attorney's Office, officials can now seek "a mandatory minimum sentence of 5 years for the" first-degree charge after the jury found Wheeler "used force or means likely to result in death." The spokesperson said they can also now "seek a sentence above the standard range" for the second-degree charge.
The conclusion in the case comes nearly three years after Alleah Taylor said she sustained serious injuries when Wheeler snapped on her at their Washington apartment on Jan. 22, 2021.
Taylor alleged Wheeler — who she had been dating for around six months at the time of the incident — demanded she "bow down" to him, and when she didn't comply, he attacked her and choked her within an inch of her life.
Taylor said she sustained a concussion and an arm injury that required bolts and a steel plate to fix.
Following Thursday's ruling, she posted a statement on X … saying, "I finally have justice."
For his part, Wheeler — who played for the Giants and the Seahawks in his brief NFL career — had initially blamed everything on a "manic episode" … and went on to plead not guilty to the charges.