New York Lawyer Fired After Pulling Off The Wig Of A New York Street Performer! (Video)
by Tj Sotomayor
May 31, 2023
0 comments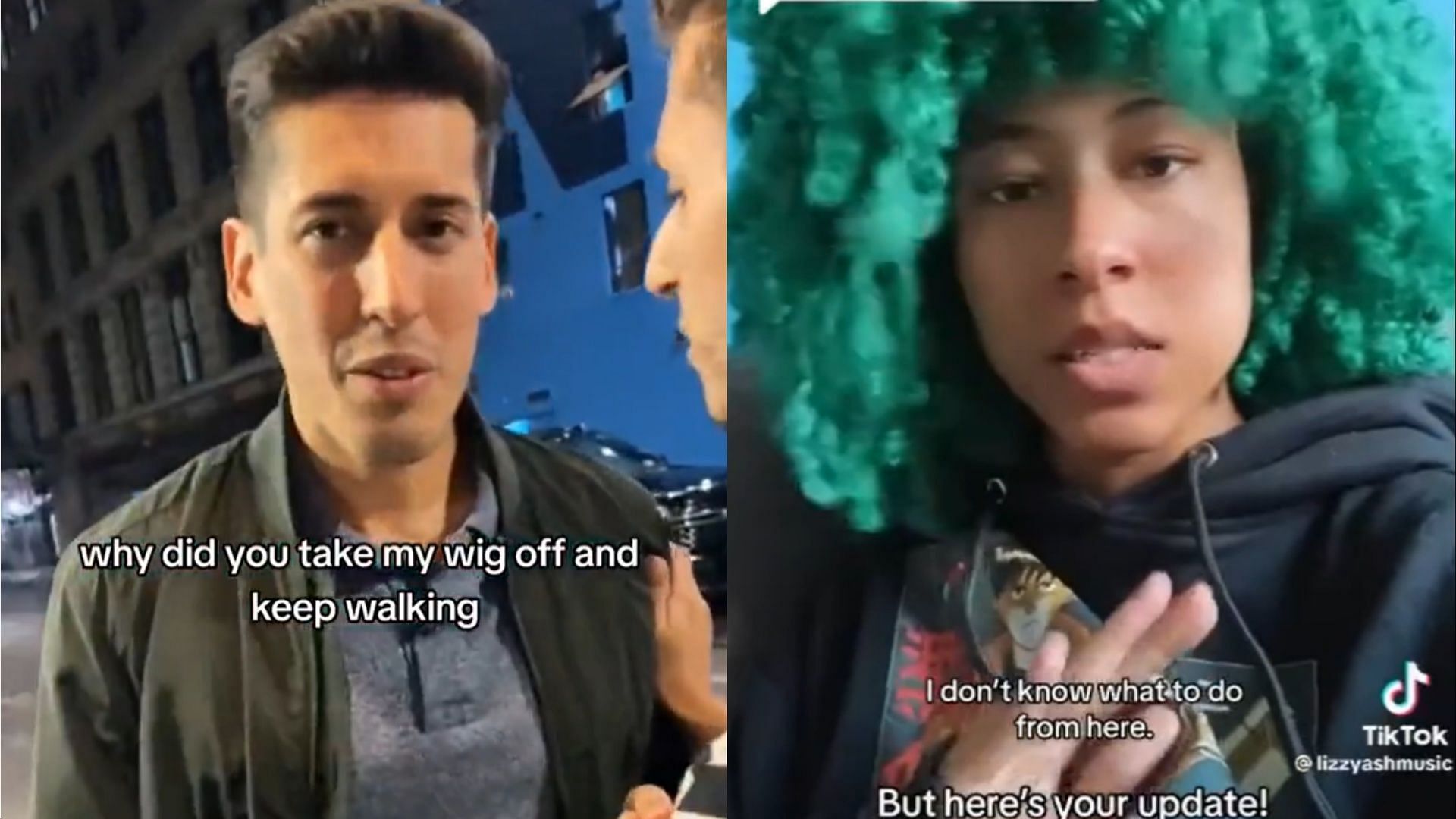 Attorney Anthony P Orlich has garnered immense criticism online after he was exposed for taking a TikToker's wig off. Recently, platform user Tizzy Ash took to her account and shared a video accusing the forming of assaulting her. Despite his friend repeatedly asking him to apologize to Ash, Orlich refused to do so. After the video went viral across social media platforms, netizens managed to find his identity and called for his termination from his employment.
Anthony P Orlich was not initially recognized by Tizzy Ash. In the viral video, she accused the then-stranger of taking her wig off and continuing to walk. She also wrote in the video- "There's Demons in NY I SWEAR!"
Tizzy Ash could also be heard screaming at Orlich in the video:
"Sir! For what reason did you take my wig off? Because what made you think that that was a good thing to do? Why did you do that? Is that funny? You don't even f**king know me? Do you hate women or something?"
Orlich appears to be inebriated in the viral clip. In the video, a friend of his can be seen attempting to convince him to apologize to Ash. However, the lawyer remains silent and smiles throughout the video.
I Shall Meet You At The Monorail
I somehow forgot to post this part of Anthony Ulrich wisely using his right to remain silent. If I were the friend, I would have walked away are stood beside his victim.
---
Anthony P Orlich gets exposed for his actions after the video goes viral
One of the many people who exposed Orlich was TikTok user @thatdaneshguy. In his video, he revealed that Anthony P Orlich was an associate at Leader, Berkon, Colao & Silverstein LLP. He reportedly specializes in toxic tort defense work and product liablity.
At the time of writing this article, his LinkedIn account and any information about him on the aforementioned organization's website was removed.
Twitter user @Bryand_Jio also released a video that showcased that the law firm had amassed negative reviews on Google as the video went viral. Many reviews were in relation to Anthony P Orlich. One read:
"Who can support a law firm that employs staff that can't uphold the basic law to NOT assault someone. Maybe do a character check along with the background IF you're even doing that."
Another review read:
"Drunk lawyer walking around pulling wigs off innocent women. That is assault! Anthony Orlich must be fired! This is unprofessional and unacceptable!"
---
Netizens react to the viral video
Internet users were outraged by the incident. Many hoped that he would be held accountable for his actions. A few reactions to the incident read:

@land_of_Za Fire him right now!!!!!!!!

ladidai 📣 follow @heyhearusout
@favoritesenpaii Imagine being an ATTORNEY acting like this???!
@favoritesenpaii I doubt this is the 1st incident where he's been openly racist around his friends, that are asking him to apologize in this video. They may have asked him to do it to save his career if he went viral…which it did.
If that's the company you keep, you're likely no different.
@favoritesenpaii @cotagewhore I've been drunk and it never crossed my mind to lay my hands on someone. People do these things because it's how they truly feel
@favoritesenpaii You'd think an attorney would realize any unwanted physical contact is an Assault charge. 🤔
@favoritesenpaii What happened to "Keep your hands to yourself" "Personal Space" … this is definitely not ok!
@favoritesenpaii HE NEED TO BE ARRESTED!!!!!
@favoritesenpaii the way he keeps smiling and shows absolutely no remorse is infuriating ….
@favoritesenpaii Has anyone been in contact with his company as yet? He should at least be fired, charged with assault, and disbarred.
@favoritesenpaii Hope he's fired soon.
🏾 🗑
In a video where Tizzy Ash gave an update on the situation, she revealed that she had pressed charges against Orlich. She also revealed that the police asked her to visit the doctor since her wig had been aggressively yanked from her head. While giving a health update, she told followers:
"The doctor said that my neck area is very tense as if like a traumatic event. Not like a car accident but when you have anything you know… it was a shock and he said it was very tense. And he said that I need muscle relaxers."
Orlich had not publicly addressed the incident at the time of writing this article.