Black Gwinnett Fitness Mom Arrested For Beating Her Child Leaving Belt Buckle Marks Because He Stole From Her Purse! (Video)
by Tj Sotomayor
November 8, 2019
0 comments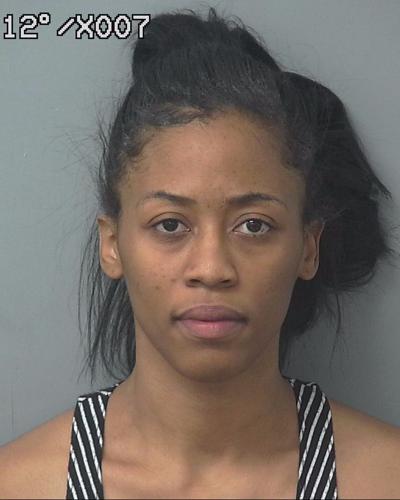 A mother who claimed she was just punishing her 8-year-old child for taking money from her purse was arrested on a child cruelty charge for hitting the child with a belt.
Duluth Police said someone at Chattahoochee Elementary School called the Gwinnett County Division of Family and Children Services because they had noticed an injury on the child's back. Police were then called in to investigate the case.
"The injury appeared to be consistent with a belt buckle," Duluth police said in a statement.
Law enforcement said the child's mother, Meranda Bell, 28, told investigators she made the child get into a push-up or plank position for stealing money from her purse, and hit the child with the belt every time the child moved.
"(Thus) leaving the injury" reported to DFACS, police said.
Bell was charged with first degree cruelty to children, arrested and taken to the Gwinnett County jail Monday. She remained in jail Wednesday afternoon. Records at the jail show she was previously arrested on two second degree cruelty to children charges in April 2018.