Woman Shot & Killed By Her Angry Boyfriend As Sheriffs Watch Helpless To Stop It! (Shocking Video)
by Tj Sotomayor
November 8, 2019
1 comment
Woman`s family speaks out after footage released from her shooting death in Carmichaelv
SACRAMENTO, Calif. (KTXL) — The family of a woman who was shot and killed as Sacramento County deputies instructed her to walk away from a home spoke out against the sheriff's office after videos of her final moments were released.
Family members described 23-year-old Chanell Brown as angelic and full of life. They said she loved hard and her tragic death left a hole in their family.
"She loved and she loved hard and it cost my baby her life. That's what I'm going to say," said her mother, Veronica Brown. "I'm not going to say that we failed her because we did not fail here. She had all the tools. She comes from a good household, she comes from a two-parent home."
Charmaine Nero@CNeroTV · Nov 6, 2019
#NEW: Family of 23-year old Chanell Brown holding a press conference with a representative from WEAVE after Sacramento County deputies released body cam footage from the night she was killed. @FOX40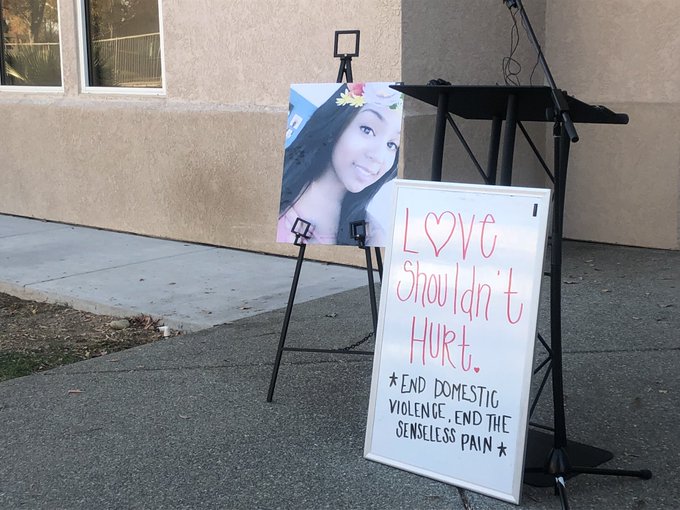 "Chanell loves so hard, she literally died for it."

Brown's family describes her as "angelic." The family say they do not wish to view the newly released video. They are speaking out against domestic violence hoping to raise awareness that can help save a life. @FOX4047:27 PM – Nov 6, 2019Twitter Ads info and privacySee Charmaine Nero's other Tweets
In the released footage, Chanell Brown is seen being pulled her boyfriend, 25-year-old Ernest Easterling, toward a Carmichael apartment. He kicks in a door while physically assaulting her.
Several witnesses told FOX40 they heard a crash, loud arguing and Easterling pointing a gun at Brown.
Deputies say none of the circumstances were reported to the Sacramento County Sheriff's Office while they were happening, adding that deputies were unaware of the gravity of the scene.
"When the suspect returned to the apartment, he had replaced the standard magazine in his handgun with a 50-round drum magazine," said Sacramento County Sgt. Tess Deterding.
As Brown started walking away from the apartment, Easterling is seen running after her, firing several rounds and killing her in front of deputies.
Officials say all three deputies who responded fired their weapons at Easterling. He died at the scene, according to police.
The video of the officer-involved shooting can be found here. The images in the video are disturbing and viewer discretion is advised.
Family members said Brown helped several people by putting herself in harm's way.
"She was angelic, everything about her was an angel. She saved lives," Veronica Brown said. "The night she died she saved lives. She saved other people. She sacrificed her own life, that's what really happened, she sacrificed herself."
But they also said they will not be looking at the footage.
"It was a murder involved and an officer-involved shooting. But since that was a murder involved, I don't feel like it's very necessary to post that video," said Kevin Brown Jr., Chanell's brother.
Family members said Easterling was Brown's first boyfriend and there were previous signs of domestic violence in their relationship.
"She had distanced herself from family, she moved away, she isolated herself from friends," said Chanell's sister, Kevonna Washington. "I don't believe that he was a monster. He just needed help, help that she thought she could help him get."
While the family is mourning her death, they are bringing awareness to domestic violence. Experts say it's important to notice the signs that can potentially help save a life.
"The reality is that violent relationships can and very often do end in the death of the victim," said Beth Hassett, the CEO of WEAVE.
The National Domestic Violence Hotline can be reached at 800-799-7233 (SAFE).
The family said Chanell Brown was laid to rest Tuesday.
Friends have started a GoFundMe to help her family.