18 Year Old Gabrielle Turnquest Becomes Youngest In The World To Pass UK Bar Exam! (Video)
by Tj Sotomayor
January 26, 2014
0 comments
So why is this not All Over Black Media?
By: Tommy Sotomayor

First Off, Thank you to @scrobtv on twitter for sending me this story!
The sad part is that I know this story will not reach 100000 views nor will it get 20000 shares because we as blacks
don't value success as much as we do failure!  Can someone tell me why most if not all of the black major media is not on this one?  Yet instead we had to get the story from the white media at the Huffington Post to hear about black success?
We dont value intelligence as much as we do ignorance and Ms Gabrielle Turnquest amazing conquest will go otherwise unnoticed!  Now if she was Sharkeshia, then it would be all over the place and then when whites started to comment we would deem them and their commentary racist!
The worst thing to ever happen to us as black people was when we started believing that education was not important! The next thing was the break up of the family and this young woman had both in her home and look how not only she, but her sister turned out as well!  Lets stand up and show this young lady the love she deserves and let other young girls see that they can get just as much attention with their clothes on as they do with half or all of them off!   The brain is sexy on a woman as well, I should know!
Gabrielle Turnquest, Florida Teen, Becomes Youngest To Pass Bar Exam In UK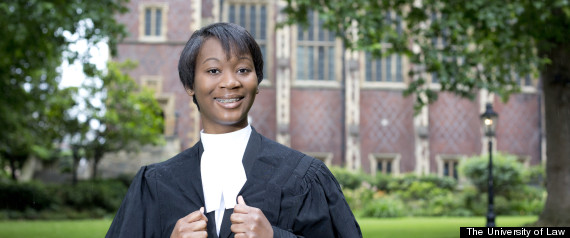 If you thought a 14-year-old set to graduate from Chicago State University with a degree in Psychology was an amazing feat, wait until you hear about this next teenager making history.
18-year-old Gabrielle Turnquest recently became the youngest person to pass the bar exam in the UK.
"I am honored to be the youngest person to pass the Bar exams but, really, I was not aware at the time what the average age was," she told The Telegraph. "I didn't fully realize the impact of it."
The average age of a typical lawyer graduating from The University of Law's Bar Professional Training Course is 27, according to The University of Law's records.
The Windermere, Florida native is also eligible to be called to the Bahamas Bar, an opportunity that's close to her heart due to her parents' origin.
Ironically, Turnquest isn't the only child in her family to pass the UK Bar exam. Her sister, Kandi, also took the same course and passed the bar at the age of 22.
Looking ahead to the future, the history making teen plans to attend the Fashion Institute of Design and Merchandising in the US to study Apparel Industry Management this Fall.
"Studying at the University of Law has broadened my horizons and introduced me to a global legal system that will help me in my future career in the international fashion industry" the teen said in a press release about her accomplishment.
This isn't Gabrielle's first time making history. The Florida teen was also the youngest to graduate with a degree from Liberty University in Virginia at the age of 16. Her ultimate goal is to build a career as a fashion law specialist.